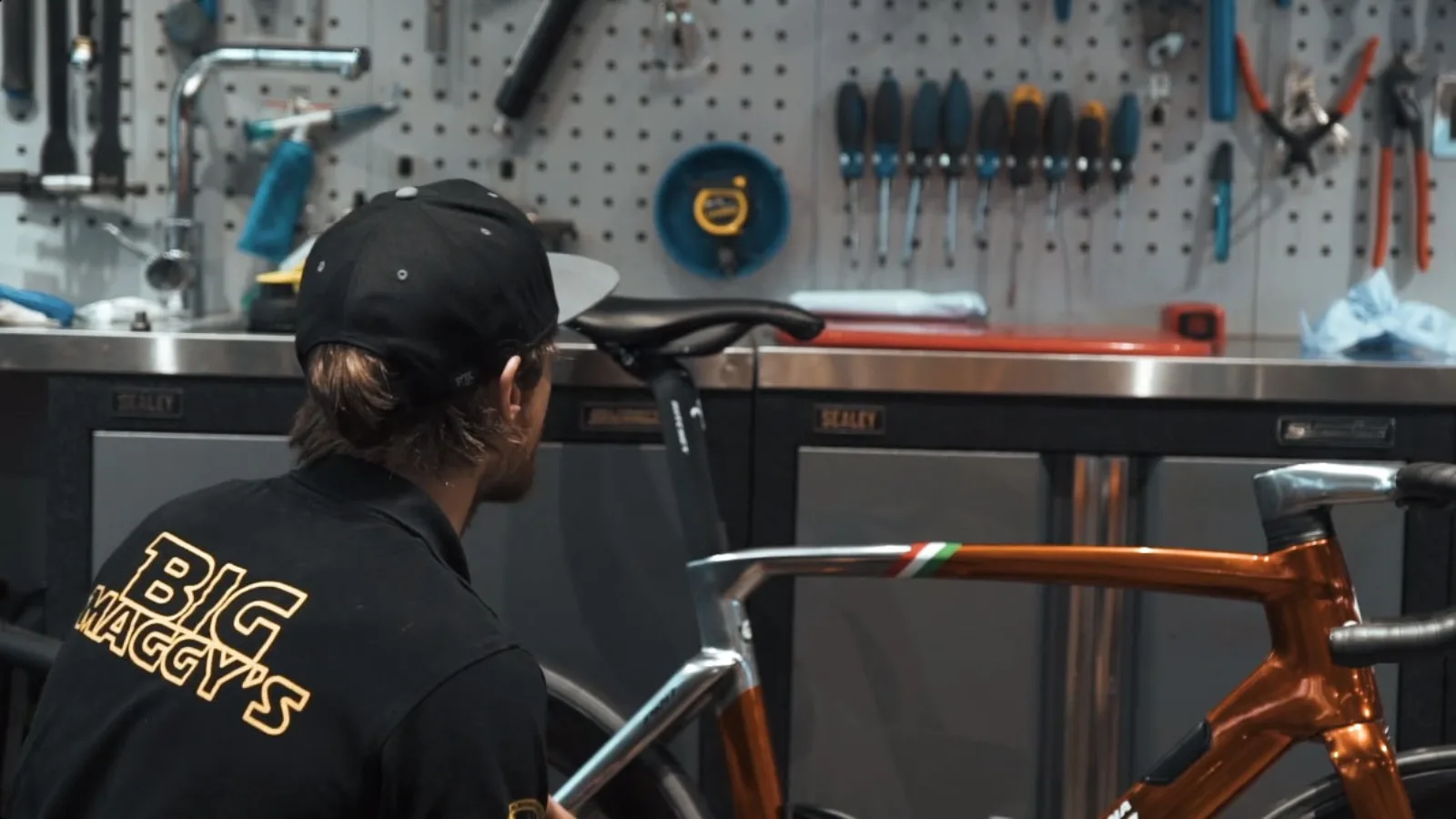 Bike Servicing
Same Day Servicing
The very best in bike servicing
Maintenance
If you rely on your bike to get you to and from work, or you regularly push your bike (and yourself) to the limits during races or training, it is extremely important that your bike is well maintained. As a well maintained bike will perform at its best and will also be a more enjoyable ride, not to mention safer.
The mechanics at Big Maggys have a combined experience of over 25 years. So if you need a minor adjustment or a major service, give us a call or use our online system and get yourself booked in.
What is included in a typical service these days?
Full bolt check
Frame and forks checked for damage/wear
Wheels checked for damage
Wheels trued
Drive train stripped, degreased, checked and lubricated
Gears adjusted/indexed
Front & rear brakes checked & adjusted
Hub Bearings checked & adjusted
Headset checked & adjusted
Bottom bracket checked & adjusted
Includes fitting of brake pads/discs, cables, chain, and cassette (please note any additional parts fitted will incur an additional charge)
Tyres inflated to correct pressure
Motor and battery checked (e-bike only)
Firmware update if applicable (e-bike only)
Bike is then test ridden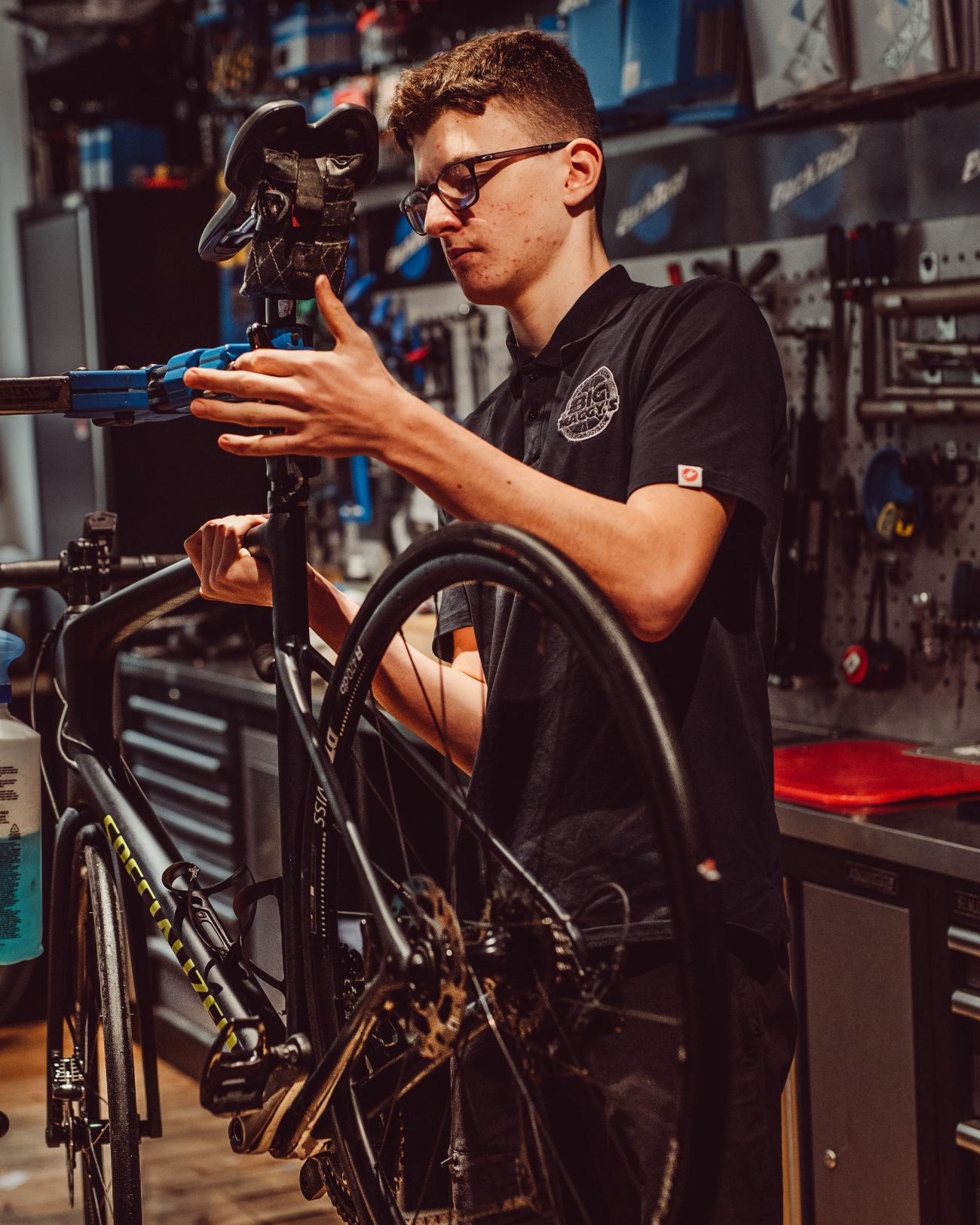 Free of Charge Service – On all new Big Maggy's bikes
Every new bike purchased at Big Maggys comes with a '10-week safety check' This comprises of a 'nut and bolt' check along with a re-tune of the brakes and gears where required. This must be done within 10 weeks of purchase.